<![if lt IE 5]>EmbarkToMysticism.com<![endif]>
<![if lt IE 5]>What's New?<![endif]>
October, 2004
This Online Newsletter Is Issued Monthly.
A Linked Reminder Is E-mailed Monthly For Subscribers.
---
Announcing: A New Edition of The Online "What's New?" Newsletter.
---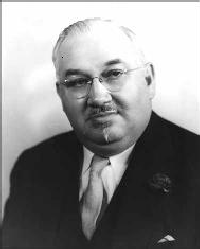 Dr. Harvey Spencer Lewis
1883 - 1939
Imperator of AMORC: 1914 - 1939



I changed the photograph of Dr. Lewis on the "Four Imperators" page. I did not like the old photo as it was slightly blurred. My original purpose of writing here was to call your attention to this change, but I began to mentally reminisce about the dates and I must add the following personal information: If I bore you, just go to the next paragraph. I remember writing a letter to AMORC wanting to join the organization when I was in high school. I received a letter telling me that I could not join until I was twenty one years of age ( I believe it is 18 now). It was actually signed by Dr. Lewis. I notice he passed through transition in 1939, the year I graduated from high school. I actually joined AMORC years later, in 1956 under Imperator Ralph Lewis, Dr. Lewis' son. You can't help but notice that Dr. Lewis was actually 56 years of age when he went through transition. He gave good advice to members to improve their health and life span, but he did not heed his own advice. He over worked for years and did not get enough rest. He was very fortunate that his son was also working with him and was also devoted to Rosicrucianism and AMORC; able to continue his fathers work. Ralph Lewis did an excellent job for fifty years as Imperator of AMORC. He had good mangement skills that allowed him to increase the membership through out the world. Dr. Lewis' skills were exactly what AMORC needed in the early yeas, and later the skills of Ralph Lewis were what AMORC needed. Both men were talented in different ways. Dr. Lewis was in many ways an Alchemical Mystic and Ralph was a Philosophical Mystic. Both are important in Rosicrucianism. They both wrote numerous books leaning slightly toward their skills as I mentioned above. Both Imperators conributed greatly to making Rosicrucianism as great and important as it is today. Enough reminiscing, Lets continue.

If you are interested in seeing the "Four Imperators Page", click here.




&nbsp&nbsp&nbsp&nbsp&nbsp&nbsp&nbsp&nbsp&nbsp&nbsp&nbsp&nbsp
&nbsp&nbsp&nbsp&nbsp&nbsp&nbsp&nbsp&nbsp&nbsp&nbsp&nbsp&nbsp


To view an enlarged version of RC Cross Click Here.

This is a very old mystical symbol known as the Rosicrucian: Hermetic, Alchemical Cross. (Candle holders are added to simulate the arrangement in the Sanctum.) The basic cross and rose predates Christianity. This beautiful colored Hermetic Cross is transcribed with grateful appreciation to the Hermetic Fellowship. To learn more about this symbol, go to our page on this symbol by clicking here.
While You are visiting this page, you will also find the link, if you care to visit the Hermetic Fellowship.




The Rosicrucian Alchemical Lamen as above, has been placed on Part 3 or the "Navigation" Home. It appears better there because of the background color. How many times have you seen this cross on the internet? Probably a lot, but do you ever see any credit to the Hermetic Fellowship? This symbol is a very ancient one, but the Fellowship prepared a nice new one, basically the same, but better structured and having beautiful colors. People seem to "take" it as if it was their own and place it on their websites without proper permission or even giving credit to the Fellowhip. They have been very lenient, but I think that proper credit should be given to them. The Fellowship has some very informative and interesting articles on Hermeticism and almost all the subdivisions of Mysticsm. Pay them a visit when you can. See the link above as it is on our Home Page.




The Virtual Library of Mysticism



The "Virtual Library of Mysticism" from this site is an excellent way to study and do research on Mysticism, Comparative Religion, New Thought Movement, etc. It is a convenient area to go when you want to find out more about Mysticism and related subjects. If you do not use it for your studies, go there now and look around and get acquainted with it's contents and convience. To go there now, click here.



Finis







Home:
Preface - 1 &nbsp&nbsp&nbsp&nbsp&nbsp&nbsp&nbsp&nbsp&nbsp&nbsp&nbsp&nbsp&nbsp Introduction - 2 &nbsp&nbsp&nbsp&nbsp&nbsp&nbsp&nbsp&nbsp&nbsp&nbsp&nbsp&nbsp&nbsp Navigate - 3


What's this?
Background Music: Fanfair - Sequence Name: for the Medieval Man.

Background Music: Here Comes The Sun - Sequence Name: Bass.

Serafine Anthony Lemos - Hayward, CA, USA