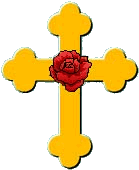 A depiction of a rosy cross, copyrighted by AMORC


The texts and graphics offered in this password protected area
are either from the public domain or they are intended for educational
purposes only. They may be reprinted only for study purposes.

Index For Restricted Area
For Email See Bottom Of This Page.

CRC Community List Of All Members. - Private.

List Of Persons In Our Forum Receiving Metaphysical Aid And Instructions. - Private.


This Is Our New Forum Board


Better Communication For Students Of Mysticism. - Private.


New Archives - What's New? - New Community Newsletter. - Public.

Archives - What's New? - Discontinued Private Community Newsletter. New Newsletter is now Public. - Private.


Chat Rooms - Private.

The Old Forum: Contains Five Years Of History Of This Site. Use it for searching old posts only.


Forum Discussion Board: Briefly, What does God mean to you? - Public.


Digital Greeting Cards For The Community.

Classified Ads Section. - Private.


Community Photo Album - (Notice that this album has 2 pages, see top of album).

FAQ From ETM Site. - Public.





Sign Up For E-Mail Address Here - Click On Icon Below:
Your Name@FraterCRC.zzn.com
You May Also Receive Your Mail Here - Click On Icon Below:


To CRC Community Homepage
Home&nbsp&nbsp&nbspIndex&nbsp&nbsp&nbspCommunity List&nbsp&nbsp&nbspChat&nbsp&nbsp&nbspForum&nbsp&nbsp&nbsp Classified&nbsp&nbsp&nbspMeta. List&nbsp&nbsp&nbspArchives&nbsp&nbsp&nbsp Greeting Cards&nbsp&nbsp&nbsp Contact&nbsp&nbsp&nbsp E.T.M. Site
Serafine Anthony Lemos - Hayward, CA, USA......